Welcome to Capital Classic Cars where we buy and sell imported and domestic exotic cars. Capital Classic Cars has been family owned and operated since its inception. While Capital Classic Cars has only been open less than 5 years, we as a group have over 20 years of experience buying and selling vintage and pre-owned classic cars. We at Capital Classic Cars believe there is nothing better than classic and vintage automobiles and we hope that our clients can see our true love for this industry. For over 20 years, we have put our hearts and souls into this industry. While we specialize in classic Porsche, Mercedes and Jaguars, we are still interested in a wide range of American and European made vehicles. We love what we do and we love classic cars.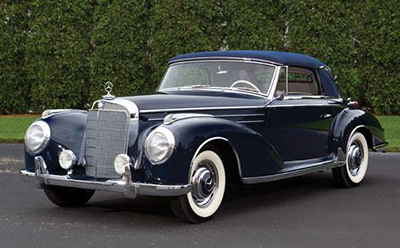 We are committed to offering our clients the highest degree of customer service and satisfaction in the classic car buying and selling industry. To stay ahead of our competitors, we offer free price quotes on all vehicles. As pre-owned car buyers, Capital Classic Cars can make an offer on a vehicle no matter its location within the United States of America. Even if the vehicle is not in working condition, has not passed inspections, etc. we will STILL make an offer. We are also committed to offering same day payment and pickup of said vehicle. Our top dollar offers are tough to match, let alone beat. To make the selling process much easier on the customer, we can pay for the vehicle with a cashier's check, wire transfer or even cash.
If you have any questions about how we buy classic cars, visit our FAQ page for helpful details on our process. So if you are looking to sell your car, we're the company for you. Contact us for details on how you can sell your classic car to us, today.